William Robert (Bob) Parkey Jr. as new director and executive in residence for PETEX
Parkey, who received a B.S. in mechanical engineering from UT Austin in 1981, joins PETEX after an accomplished career serving in senior leadership and management positions with companies such as ChevronTexaco, Texaco Inc., ICO, Inc./ICO Polymers and Exxon.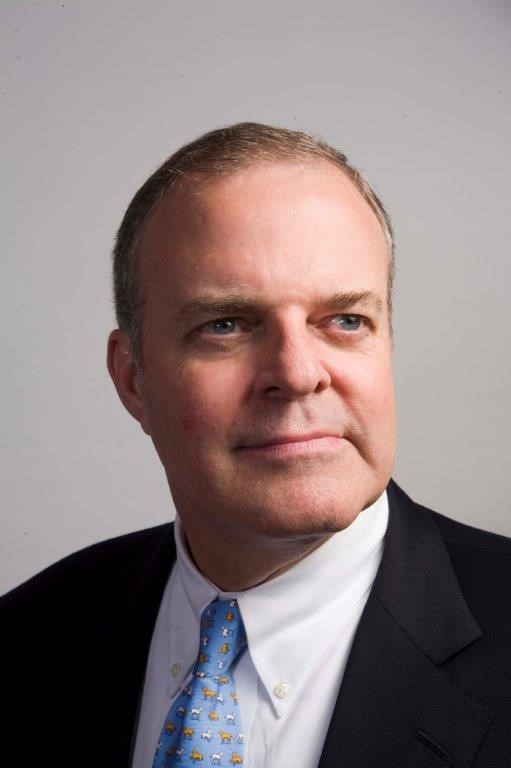 During his career, Parkey has been a key contributor on several innovative engineering projects across the globe, partnering with companies in over 30 countries across Europe, the Middle East, Africa and Asia. Most recently, Parkey served as president and CEO of Corinthian Advisors LLC in Houston.
"Bob has achieved tremendous success and become a respected leader in the oil and gas industry," said Eric Roe, executive director of Texas Engineering Executive Education, the division of UT's Cockrell School of Engineering that operates PETEX. "Having worked for several top companies in this sector, Bob will bring a unique perspective and a wealth of experience to the role. We are thrilled to have one of our very own — a Texas Engineering alumnus — back on campus leading PETEX."
PETEX, or Petroleum Extension, was founded in 1944 to provide first-in-class industry training and educational resources for employees and companies in the oil and gas industry. It is headquartered at UT's J.J. Pickle Research Campus and also operates hands-on and technology-enhanced training and talent development centers in Houston and Odessa.
The unit has worked with companies such as ExxonMobil, Chevron, Occidental Petroleum, Schlumberger, Saudi Aramco and others, offering programs and resources that train workforces on new technologies, equipment, standards and practices. PETEX also offers educational opportunities with traditional, instructor-led courses both in the classroom and online to match the needs of every future industry leader.
"As PETEX celebrates its 75th anniversary, I am eager and excited to come back home to UT and lead this historic organization," Parkey said. "I look forward to collaborating with my oil and gas industry colleagues as PETEX continues to serve the current and future innovators of our industry."
---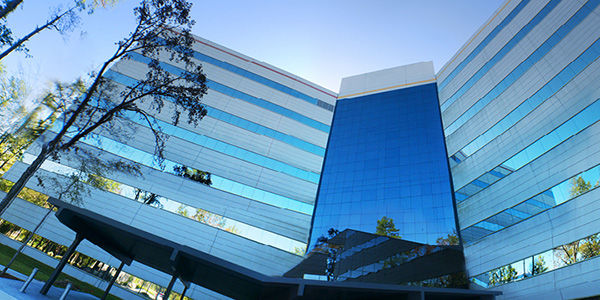 New Location for the PETEX Houston Training Center
As part of PETEX's business processes, we look closely at how best to serve the industry from our Houston Training Center (HTC) and West Texas Training Center (WTTC). In that process, we decided to move our Houston facility. Fortunately, we have been able to work with Lone Star College to both execute an MOU to collaborate on training and education programs and to relocate the HTC to University Park.
As of May 1st, the PETEX Houston classrooms and offices are located in Building 9, Suite 100 at University Park and the Flow Lab is located across the street in the Energy and Manufacturing Institute building. This move allows PETEX to reduce facilities costs and foster a greater relationship with the community and state colleges for both corporate training and educational program support.
The new HTC will also be home to our new PETEX Director and Executive in Residence – Bob Parkey. After having the PETEX Director based in Austin, for the last few years, we are retuning PETEX leadership to Houston to ensure that we are aligned with industry trends and needs.
As PETEX celebrates its 75th Anniversary, we look forward to working with our learners and industry stakeholders to write the chapter of the next 25 years and beyond.
---
Cockrell School To Serve as New Home for State's Leading Oil and Gas Industry Training Program
AUSTIN, Texas — Texas Engineering Executive Education, a division of the Cockrell School of Engineering at The University of Texas at Austin, will serve as the new home for the Petroleum Extension (PETEX) program, one of the world's leading workforce education and training organizations for the oil and gas industry. PETEX had been operated by UT Austin's Continuing Education and Extended Campus units since the 1970s.
The restructuring enables PETEX to leverage the Cockrell School's world-class petroleum engineering thought leadership and technological insight, as well as its industry-changing research and established executive education programming while providing the school with an opportunity to strengthen its ties with the energy industry.
"We are thrilled to welcome PETEX to the Cockrell School," said Eric Roe, executive director of the Texas Engineering Executive Education program. "PETEX is already a recognized leader in the field, and we believe that by merging its superior technical development programs with our vast community of petroleum engineering leaders, we can accelerate the development of the state's workforce and, perhaps more importantly, help ensure that energy companies' employees are well prepared for future industry challenges."
The new PETEX-Cockrell School partnership now establishes a more comprehensive suite of training for the state's oil and gas workforce, regardless of their skill levels — from basic training for oil field operators to advanced technical training for executives. Texas Engineering Executive Education plans to grow and invest in PETEX initiatives that will reach a broader population of oil and gas workers throughout the state and provide a new cutting-edge training curriculum for employees. Among the new programs planned are the PETEX Performance Well Control program, the Hazardous Location Core Competency program and several Practical Drilling Operations Gateway programs, which will offer professional certifications to help employees advance in their careers.
PETEX has been at the forefront of global learning solutions powering the oil and gas industry for 74 years, working with companies like ExxonMobil, Chevron, Schlumberger, Saudi Aramco and many others to train their employees at all experience levels. Specializing in programs that train on new technologies and equipment and current industry standards and practices, PETEX offers educational opportunities with traditional, instructor-led, classroom courses as well as online courses to match the needs and availability of all students.
"As a result of our new partnership with Texas Engineering, PETEX will be able to provide better service to our state's oil and gas industry, and that ultimately means that Texas' economy will benefit as well," said Coy Wilcox, director of PETEX. "Through this new alignment, PETEX can better fulfill its mission by merging advanced research discoveries coming from the Cockrell School with the skills required to implement advancements under practical conditions. The result is more value to the oil and gas industry."
PETEX is headquartered at UT Austin's J.J. Pickle Research Campus and also operates state-of-the-art centers in Houston and Odessa, providing hands-on training facilities in close proximity to many of the world's leading energy companies.
---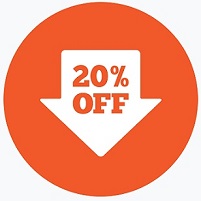 NEW! 20% Discount for Government and Military Employees
We are pleased to announce that we are now able to offer a 20% discount to government and military employees when they register for any of PETEX's Instructor-Led Courses.
To claim the discount, you will need to register by phone or email:
Call (800) 687-4132 or (281) 397-2440
-OR-
Email HTC@petex.utexas.edu
Discounts are also available when registering a group. Call for details.
---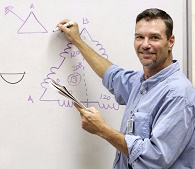 We're Hiring!
We are always looking for industry experts who wish to contribute to our publications or instruct courses at our Houston Training Center (HTC).
Share your industry knowledge by providing engaging classroom and hands-on instruction and/or contributing to our publications and training materials.
To learn about these opportunities, click here.